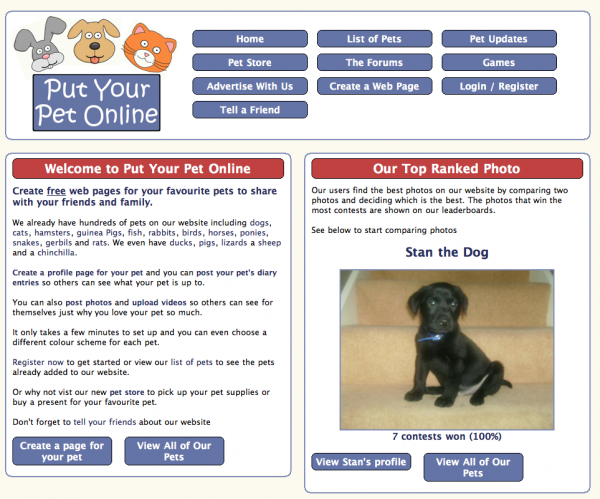 Show Your Pet Off to the World
Create
free
web pages for your favourite pets to share with your friends and family.
We already have hundreds of pets on our website including dogs, cats, hamsters, guinea Pigs, fish, rabbits, birds, horses, ponies, snakes, gerbils and rats. We even have ducks, pigs, lizards a sheep and a chinchilla.
Create a profile page for your pet and you can post your pet's diary entries so others can see what your pet is up to.
You can also post photos and upload videos so others can see for themselves just why you love your pet so much.
It only takes a few minutes to set up and you can even choose a different colour scheme for each pet.